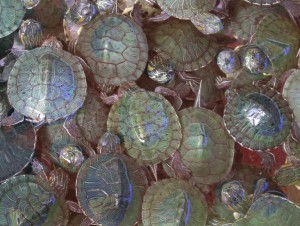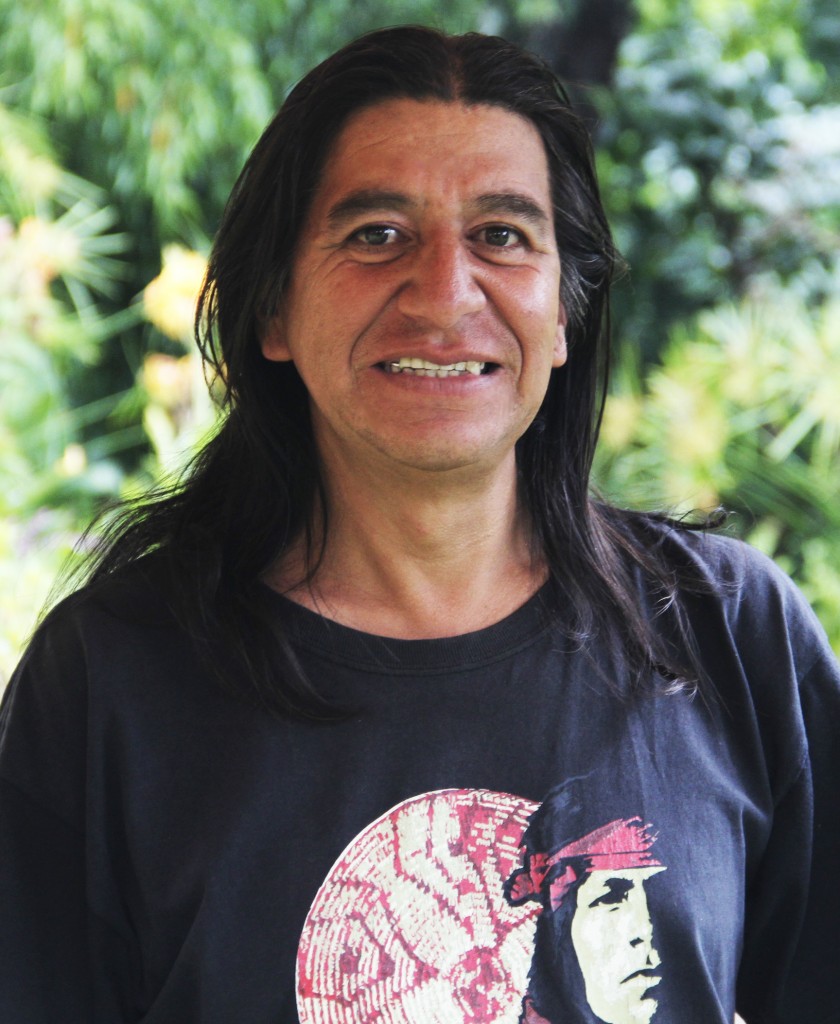 Eliberto Molina Jimenez
Maya Artist, healer & advisor of the spiritual
Board of Red Wind Councils
When I met her 28 years ago, Ohki's teachings were a true revelation to me. I was born in a lineage of medicine people but when I was in my teens, life pulled me away from my traditions. I became a lost Indian, not knowing where to find my path. In those years, I suffered from a terrible accident leaving me affected in my spine & legs. In shamanic terms, I later learned from Ohki, that the way it all happened, it meant that I was destined to practice the spiritual path which took me back to my lineage of people in order to become a healer. Through my apprenticeship with her, I was able to meet my limitations, find my true self at last & develop my innate connection to Spirit in a way that is useful to the world. Above all, I find the sacred vision for my life in how to help my own Maya people reconnect to their roots, spirit & ancestral legacy.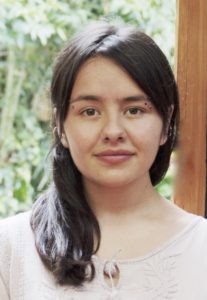 Amalia Ixmalé
4th generation Maya Healer, Photographer, Designer & Jeweler
As a child & now a young woman active in the unfolding of Red Wind Councils & Ohki's spiritual teachings, I have come to realize that my legacy of ancient indigenous wisdom is one of the strongest roots ever. I am fortunate to have grown up among the Maya people, supporting their amazing collective efforts for dignity & justice. I've received education, healing, inspiration, physical & spiritual support from Red Wind Councils, the Maya & Ohki's spiritual teachings all my life.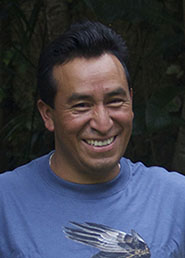 Francisco Yolte' Perez
Maya indigenous /Spiritual Board of Ohki's Red Wind Councils, Social Justice NGO
As a full time caretaker of Ohki's Chiapas Medicine Centers, & having been literally immersed for the past 13 years into Ohki's northern native medicine ways, I have come to realize that ancestral Maya traditions such as Power Animal & Medicine ways have common roots throughout the Americas.
Due to difficult events that happened to me as an indigenous young man for over 2 decades, I deeply struggled with acute PTSD. After trying many treatments unsuccessfully, it has been not short of a miracle to find myself 16 years later, emotionally & physically completely cured through the effective healing that Ohki's spiritual ways offer. I have not enough words to convey my deep gratefulness for all that I learned & the many blessings for my life I received at her Red Wind centers. I have been able to heal many of the deep, old wounds from the conquest that I carry as a native through reconnection to my ancestral legacy, ancient guides & spiritual roots & to be of true service to my Maya companions.
Patricia Worth
RN, Maternal/Child Health
Despite decades of study & practice of Earth ways before meeting Ohki in 1997, I had merely scratched the surface of perception, much less understanding, of the enduring reality of ancient indigenous medicine ways.
I've experienced this path under Ohki's guidance as an awakening beyond the shrouded, hazy illusions of what is conceived as "real life" into the profundity, majesty & magic of our sacred Earth's enduring wisdom. Ohki's skill as a teacher, piercing perceptions, complete dedication & absolute integrity as a guide are, in the deepest sense, what a spiritual teacher is meant to be — a demolisher of egoic illusions, a nurturer of our truest selves & highest vision.
Mary Jo Fernandez
MA in Socially Responsible Business & Sustainable Communities & Small Business Consultant
I have studied with Ohki for over a decade & I have been amazed by the comprehensive nature of the Medicine ways that Ohki teaches. Her teachings are truly vast & are healing for the Earth & for humanity by bringing people together in ways that are balanced, grounded & strong. Even just the Earth breathing that Ohki teaches can permanently heal the stress & wounds of mind & spirit that come from the unbalanced lives that we live in Western culture. The spiritual warrior/ess training that Ohki brings helps us balance ourselves in alignment with the Earth & the sacred web of life that we are a part of. If everyone lived the sacred Earth ways, we would have more balanced societies & more harmonious relations with people everywhere.
On a personal level & with Ohki's guidance, I have been able to clearly see the western imbalances of uncaring attitude, stress, guilt & overwork that so many of us carry. Ohki helped me to break through to a new understanding of what it means to be of service in the world & how to do that in a healthy, balanced & grounded way with the Earth to replenish myself. As I re-order myself from within, my outer life has come more & more into balance & harmony. Without Ohki & the help of her Guides, I would still be going in the wrong, crazy, outward direction – never able to find the way home to my spirit within.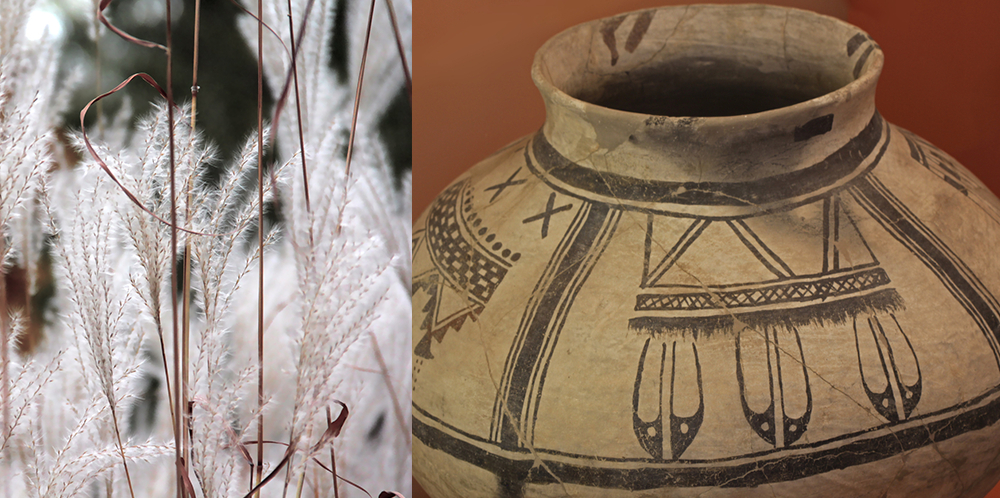 Brian Arthur
Irish Economist & Scientist, internationally lauded for his economic research in the emerging complexity field
I have known Ohki Forest for over 25 years, & her teachings have made a huge difference in my life. I also greatly admire the work that she is doing with the Maya people. Her social & spiritual efforts are helping bring full dignity & honor to the indigenous of Chiapas.
Kenny Ausubel
Founder of Bioneers, CA
Ohki Forest is the real deal. She carries some of the most important native wisdom traditions & medicine in the world today. Her teachings have been of profound personal value to me. Her social & spiritual consciousness is a lighthouse for how to integrate spirit & action in the world, & achieve powerful & practical positive change.
Deb Fernandez
Professional Chef & Owner of Home Star Cuisine
I have known & intensively studied with Ohki for 13 years. I have found her to be a woman of immense integrity, wisdom, caring, intelligence & rich humor. She exemplifies profound, living understanding of the traditional wisdom that she brings in her teaching Circle seminars & shamanic guidance, as well as in her daily life & her work for the Maya people through Red Wind Councils. Her spiritual ways that she shares with such great generosity & power are a source of stability, balance, & healing. I truly believe that they are the answer to the imbalances & injustices of this world we live in, just as they are a resource of sanity & grounding for myself in my own life.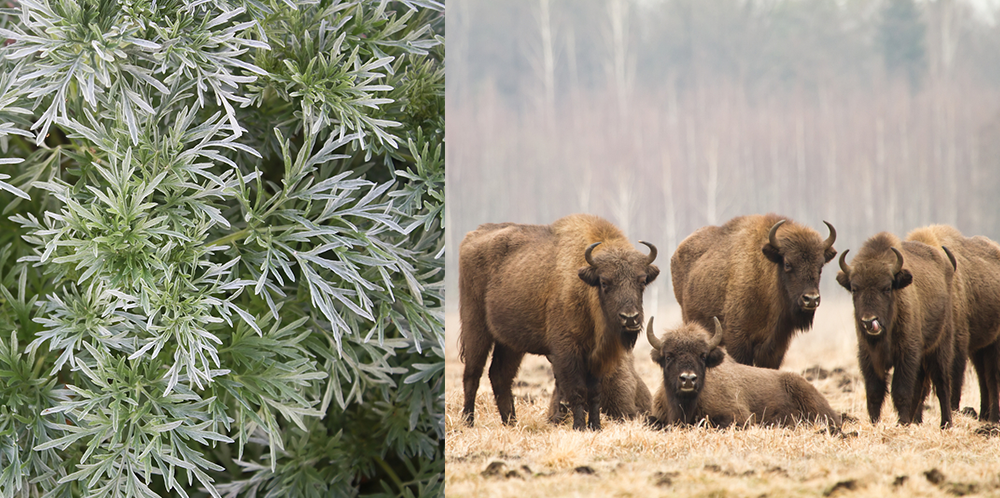 Wendy Rosa Jenner
RN, Hospice & Palliative Care
These Earth ways, this Red Road, the Council teachings of Ohki provide me with a tremendous map to walk, a way to find balance & clarity in this world. Ohki's guidance has been unfailingly clear, direct, disinterested, & truly loving. Often she has been the Obsidian mirror that showed me the confusion of my mind & the shadows of my being that I was reluctant to look into with a true courage, & above all, the much-needed change within myself that I did not know was ever possible.
One of the teachings I have learned from Ohki is what it means to be a strong woman. Our western culture has successful women, but generally, they give up their femininity to be powerful. Ohki is a spiritual warrioress, strong, fearless, capable of intense activity & leadership, holding her traditions, speaking with grace to one or thousands as the moment calls for. She brings ways to awaken new & ancient consciousness that directly & necessarily confront the social norms of our times. And she always holds herself as a true, feminine woman with innate strength, a strength forgotten in our people. The lessons of beauty, impeccability & truth that I learned from her in my many years of studying at her Medicine centers in Chiapas have entirely changed my life.
Nancy Aleo
Award-Winning Visual Artist & Professor at a leading New England art college
Ohki's Native teachings offers motivating, practical spiritual tools, a map of life for deep personal transformation & insight. Through my on-going work of years with her, I have fine-tuned my awareness, broadened my understanding, & become more heart-centered. I deeply know there would be greater harmony & balance on Earth if more people had the will & commitment to apply this Earth medicine as a way of life, & engage on this path as a way of being on this planet.
Ohki's book DREAMING THE COUNCIL WAYS: True Native Teachings from the Red Lodge is an invaluable, comprehensive resource I recommend to all. I have integrated her lively teachings into my daily life, work, & art.  It is most rare to find an authentic teacher of such ethicality as is Ohki. Her life's work & vision for a more just world & to see a woman who walks her talk with such passion & dedication is truly inspiring. I am grateful & humbled to learn from Ohki & her family circle.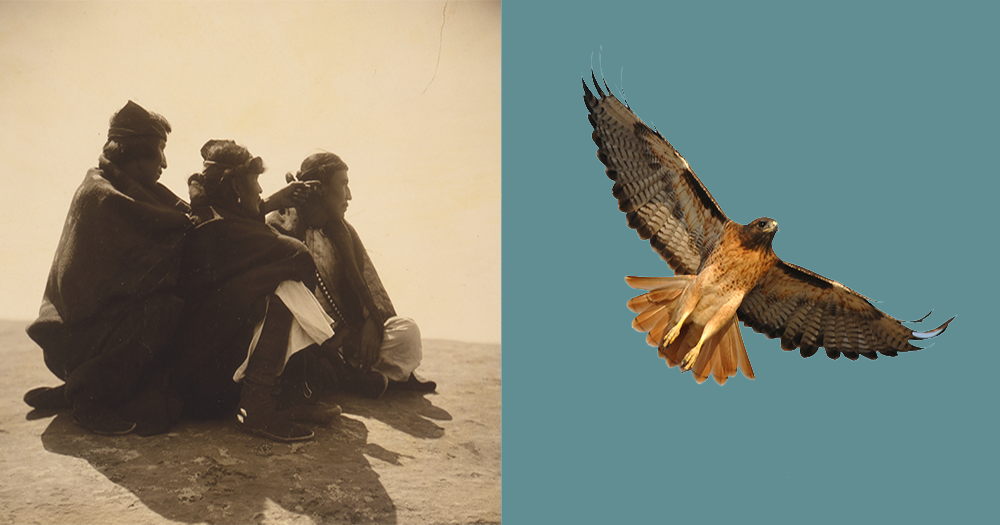 Runa Buouis
Conscious Leader Catalyst
If you are looking for someone who has deep knowledge & direct experience of the Council Ways, who is straightforward in her communication, & comes from the highest integrity, you have found such a teacher in Ohki Forest. I have been privileged to receive Ohki's guidance for close to 2 decades while I have moved through my journey. That has been one of the most precious gifts of my life.
Elizabeth Davis-Hayward
M.A. Clinical Psychology
I had the good fortune to meet Ohki 13 years ago. She has helped me to understand the true nature of my illness. 25 years before I met Ohki I was diagnosed with Rheumatoid Arthritis. At that time I knew about karma & had passively accepted my fate. I believed I had created so much karma in past lives & this one that the only way I could atone for this was to suffer.
Ohki promised me a way out if I would do the necessary internal work. She also made it very clear that I would have to make a strong commitment to myself, my spiritual path & my healing process. She told me that my illness was karmic & that my soul was ill & out of balance, & if I wanted to heal I would have to accept my arthritis as my teacher & my friend. This was just the beginning of a long, amazing journey to embrace my illness & not run from it anymore. It would take me to finally accept with love my illness & thank it for being my teacher, my friend. As a result, I freed my soul at last from my past karma. Without Ohki's love & guidance, I don't believe I would have ever been willing to look deep within myself & with such joy, find my true spiritual self & the purpose of my life.